For those of you who got Transport Magnate & Industrial Boom. Double rewards will start for you on the 8th Dec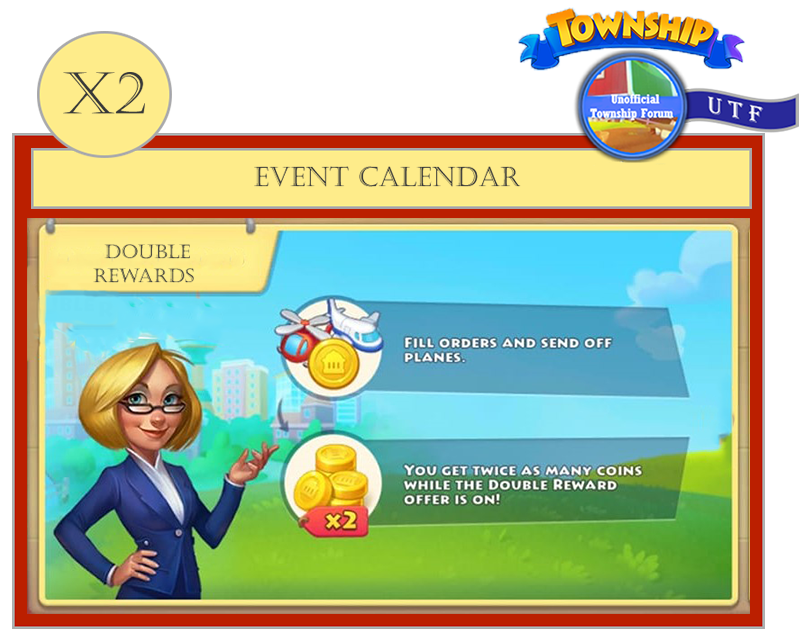 About this Event:
It is more a perk than an event. You will receive twice as many coins for sending off planes and helicopters.
This event usually lasts two days.
Useful Boosters: Generous Customer Booster. This will make your helicopters net you nearly 4x instead or 2x (dependant on your upgrades. The booster will not double the upgrade amount). This booster lasts 2 days. You can purchase it at the laboratory for gems. See below.
If your town is in need of coins, start stocking up your barn now