Hi
#Buckeyes
,
I like to see some pictures of your Town so here is how-to-post-a-pic.
First you click on button A1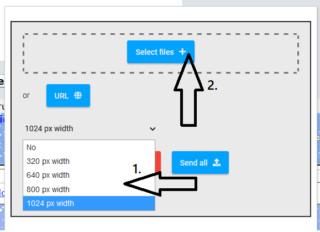 After that this window will pop up on your screen. Choose the width of the pic you want to show and click on button 'Select +'
A new window will open with the choice of where / witch database you want to collect the picture from.
Select the picture and click on 'OK' or 'Open' (depending on your device)
Click on Send and the picture will be uploaded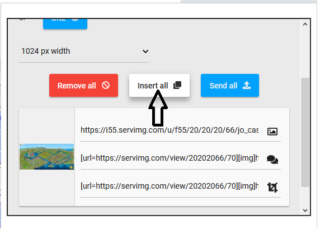 After this you will see an servimg-url-code added to your text in your message.
Like to add a second picture in the same text? please click on 'remove all' first before repeating all steps above.
Good luck!
BTW This instruction might be helpfull for others too. No harm done if it is used else where on the forum as "How to..." tip