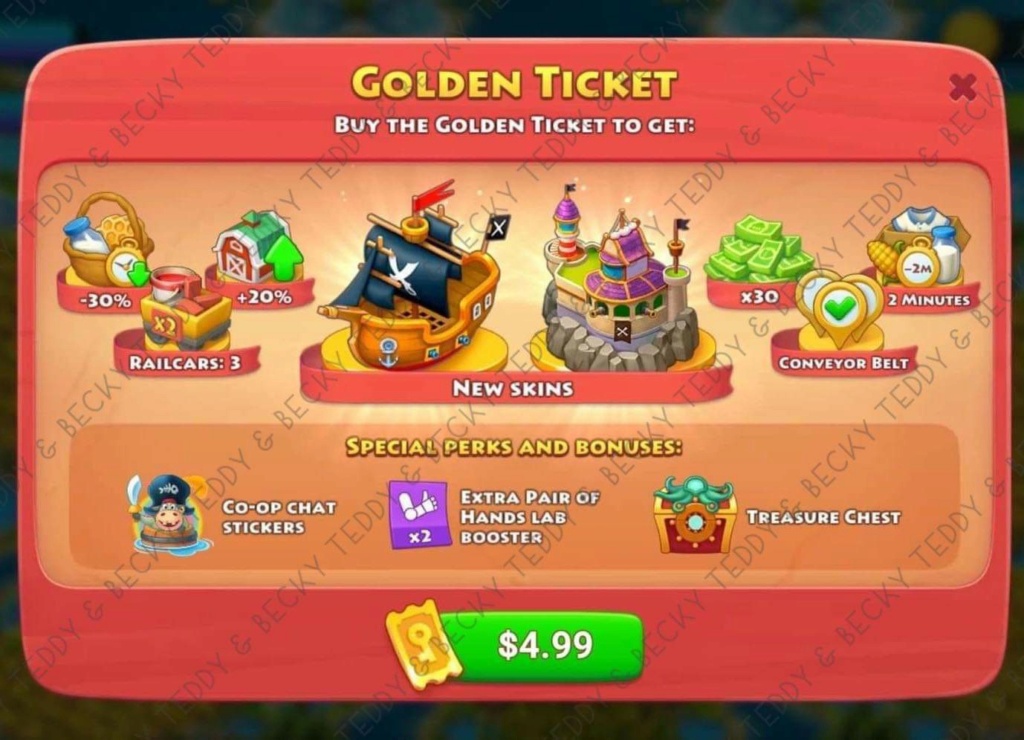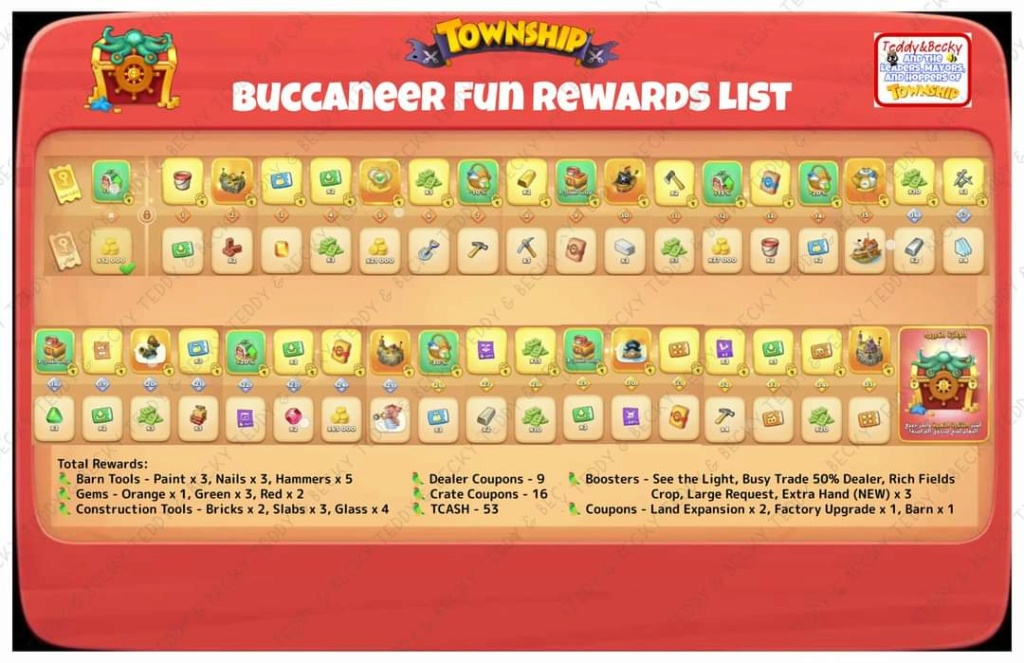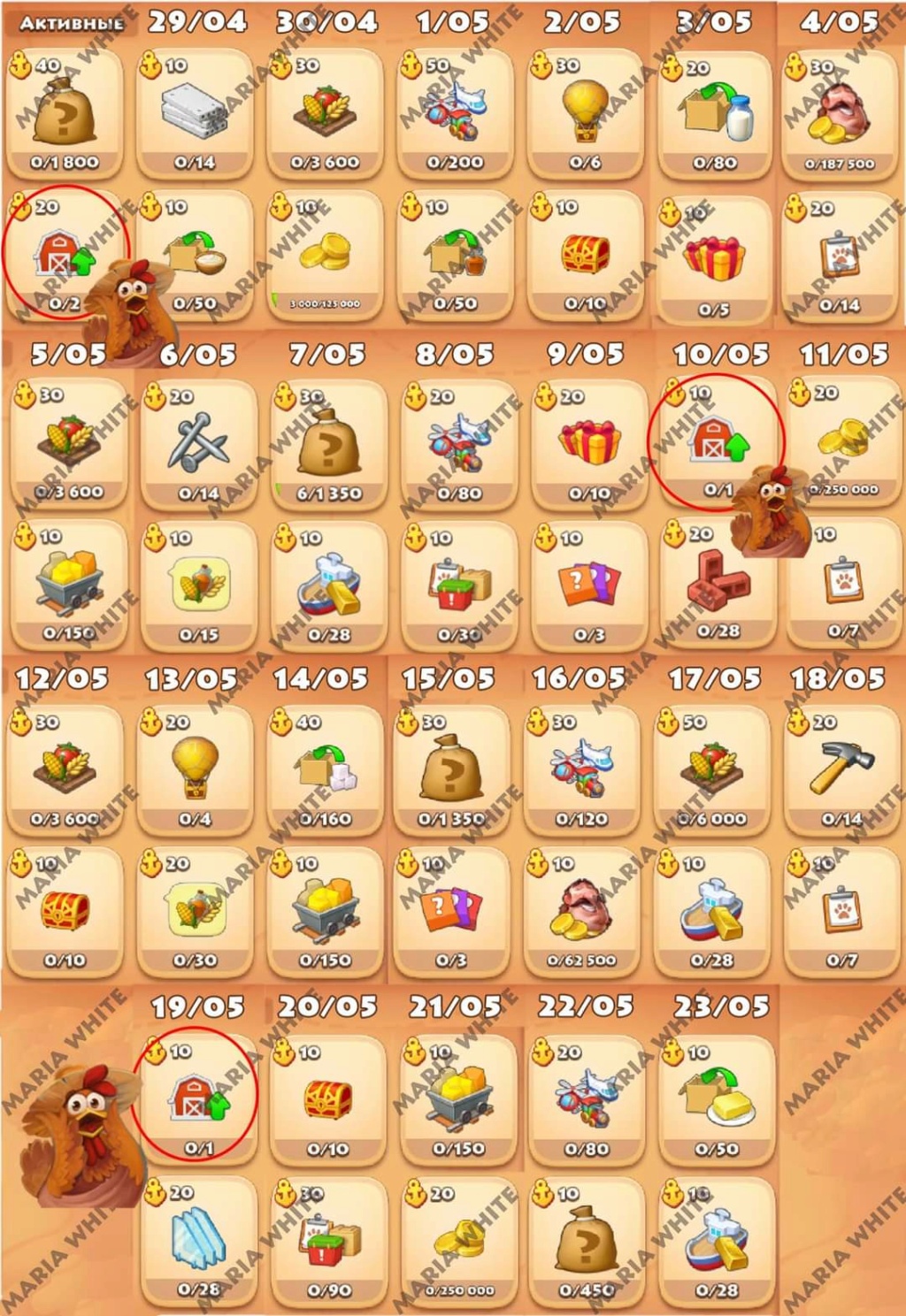 Updated: PERKS
Spacious Barn
Spacious Railcars
Conveyor Belt (move production boxes around in factories)
Two Minutes (free refresh/speed up without tcash in the last 2 minutes of crops or animals or factories)
Farm Bonus (animals and mushroom farm produces faster)
Gold Ticket Rewards
Ship, Port, Castle skins
Stickers: Pirate Cow, Pirate Duck, Pirate Pig
New purple booster: "Extra Pair of Hands" booster, it looks like it will double factories products in the factories but we will confirm later
‍
Buccaneer Fun Event Tasks Samples - Bubble Gum Festival
Event tasks (left side): • There will always be 1 task related to the current event
• You can do up to 4 or 5 event tasks everyday. There are 7 types of event tasks for the Bubble Gum Festival. The points for the tasks range from 10 to 50.
• The same task can ask for different amounts and the higher the amount required the higher the points you will get
• You can pay to continue if you fail and it will count towards the task as long as you complete the level.
🥳 All ongoing tasks are now available!
Save this picture for your reference
In general, the tasks don't look too bad, but Playrix has officially lost their mind.
There are 3! BARN UPGRADE tasks.
DO NOT upgrade your barn until the very last week.
New tasks worth mentioning are:
-collect hammer and collect nails. Quantity looks reasonable, so let's hope we can finish it quickly
-send ships with ingots on the very last day is not doable if you don't have fully upgraded for time ships, so don't even attempt it. Even for players with fully upgraded ships it will take 14 hours of non-stop sending ships to Frutus to finish it
-there is a new task to use sugar. We will prepare a guide for it later
Good luck!
Thanks T&B!